Open class rider Aleix Espargaro set the fastest lap once again in the third and final MotoGP free practice of the Qatar Grand Prix. The Spaniard led all the practices so far.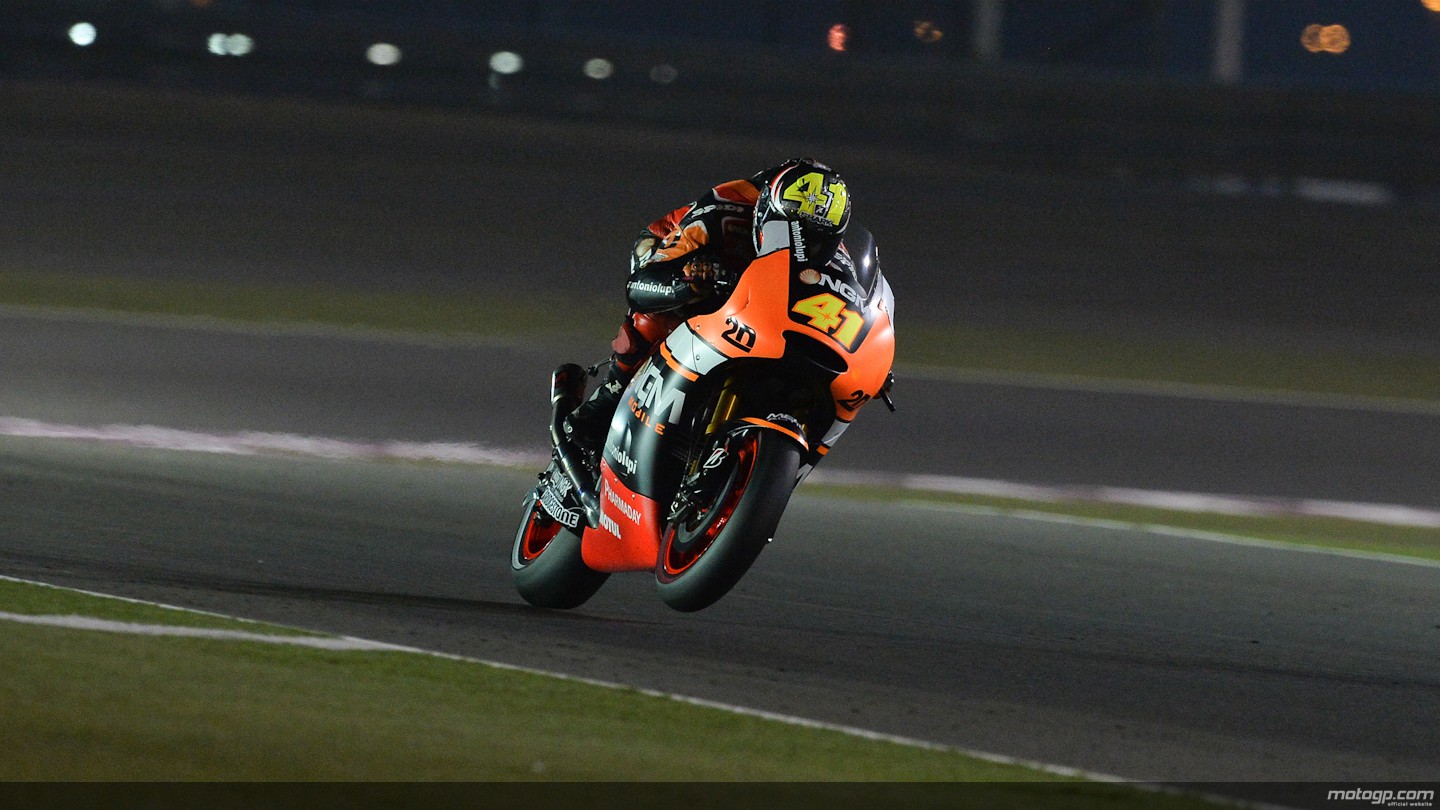 Andrea Iannone was in the lead of the timesheets during the first minutes of the practice, but his time was beaten by Dani Pedrosa moments after. When the most part of the riders did their first laps and were in boxes, Cal Crutchlow had a crash without consequences for the Briton.
Aleix Espargaro, who set the best time in the previous practices, ran some laps with the medium compound to test his race pace. Jorge Lorenzo struggled again with the tryes while his teammate Valentino Rossi improved his previous times.
In the half of the practice time, Bradley Smith was at the front of the times when the rain flag appeared on track. The British rider suffered a crash –without consequences– when Aleix Espargaro set the best time of the session.
The combined times started to drop with seven minutes left on the clock. The crash didn't affect Smith and was back on top improving his combined time. Moments after, Alvaro Bautista set the best time and was second.
Aleix Espargaro improved his best time of the weekend and set a 1:54.773 while Iannone climbed to second place and secured his presence in Q2. Lorenzo found some pace and entered the combined  top ten. Marc Marquez beat his injury pain and finished in fifth place. Pol Espargaro, who was in the first places during the weekend, was 11th and couldn't make it to Q2.
The riders that directly passed to Q2 are: Aleix Espargaro, Iannone, Bautista, Dovizioso, Marquez, Smith, Lorenzo, Pedrosa, Smith and Rossi.