Once again, Marc Marquez won the race in the Grand Prix of Argentina and finished ahead of Dani Pedrosa and Jorge Lorenzo.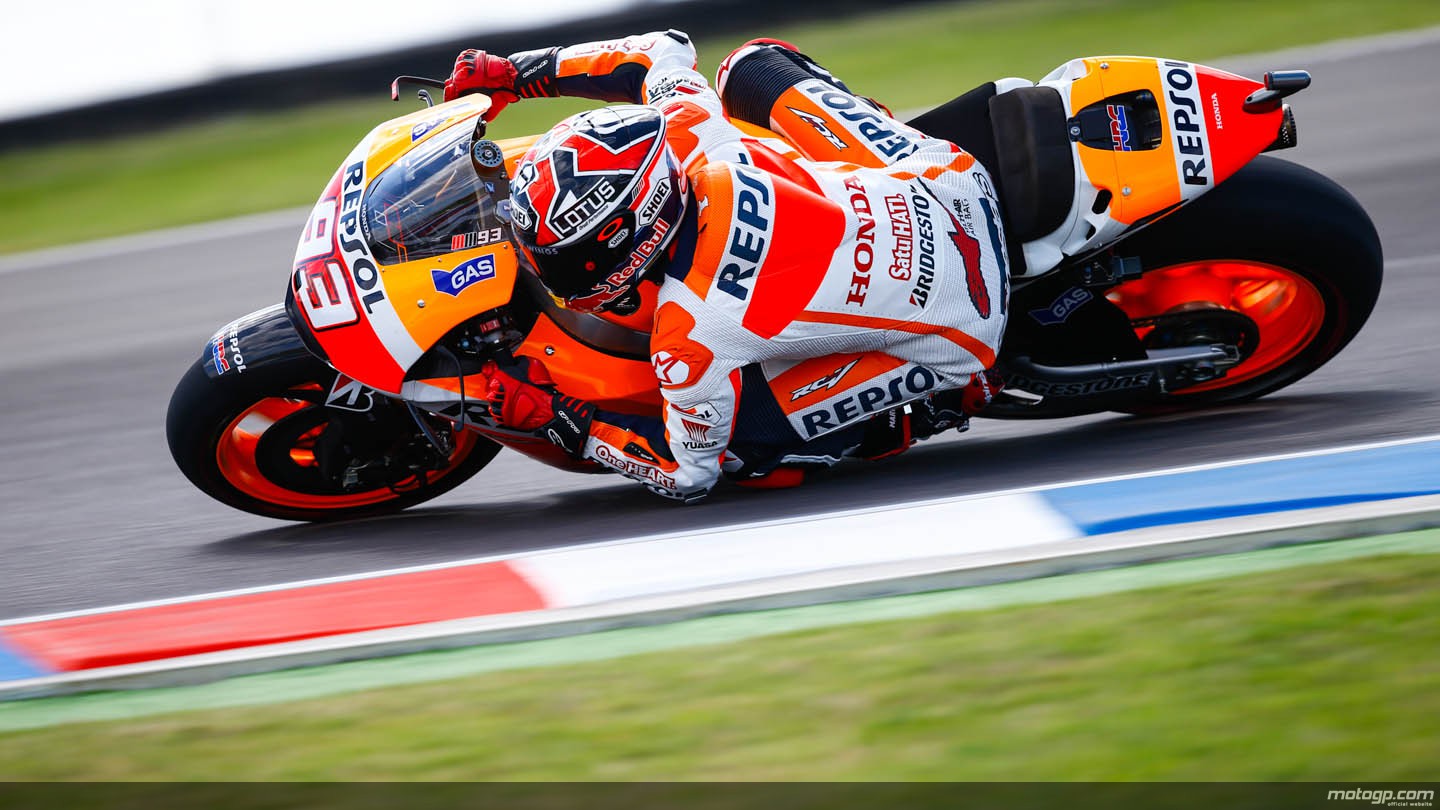 Jorge Lorenzo made a good start and pulled away from Marc Marquez, who had a difficult start. Both Yamaha riders made a move on Marquez when the World Champion tried to take the lead. The Honda factory riders entered in a bit of trouble in the main straight when they lost several positions. Andrea Iannone went second with Rossi in third.
Lorenzo opened a gap with Iannone when Marquez made his way through the field and Rossi went wide, so Marquez was second. Stefan Bradl tried to make a move on Rossi but both went wide, although the German got the position while the Italian lost several places.
Marquez reduced the gap with Lorenzo and Dani Pedrosa joined the battle for third with Iannone and Bradl. The Spaniard overtook Bradl and put Iannone under pressure but Rossi also wanted to fight for the podium. Pedrosa made the move on Iannone and Bradl also got past the Italian rider.
With 15 laps to go, Marquez was right behind Lorenzo in the lead, but without an opportunity to pass the Yamaha rider. Behind the podium positions, Rossi made a move on Bradl for fourth place.
Marquez passed Lorenzo with nine laps to go and tried to pull away from him. The following lap, the championship leader set a fastest lap and opened a gap of almost one second that was increasing with every lap. At the same time, Pedrosa tried to close the gap between him and Lorenzo.
Pedrosa set the fastest lap and was behind Lorenzo with three laps to go and didn't spend so much time to overtake him. Marquez crossed the finish line in first place, followed by his teammate and Lorenzo.