Marc Marquez finished the second MotoGP free practice on top. The best time of the day was for Aleix Espargaro as the afternoon times were slower than in the morning.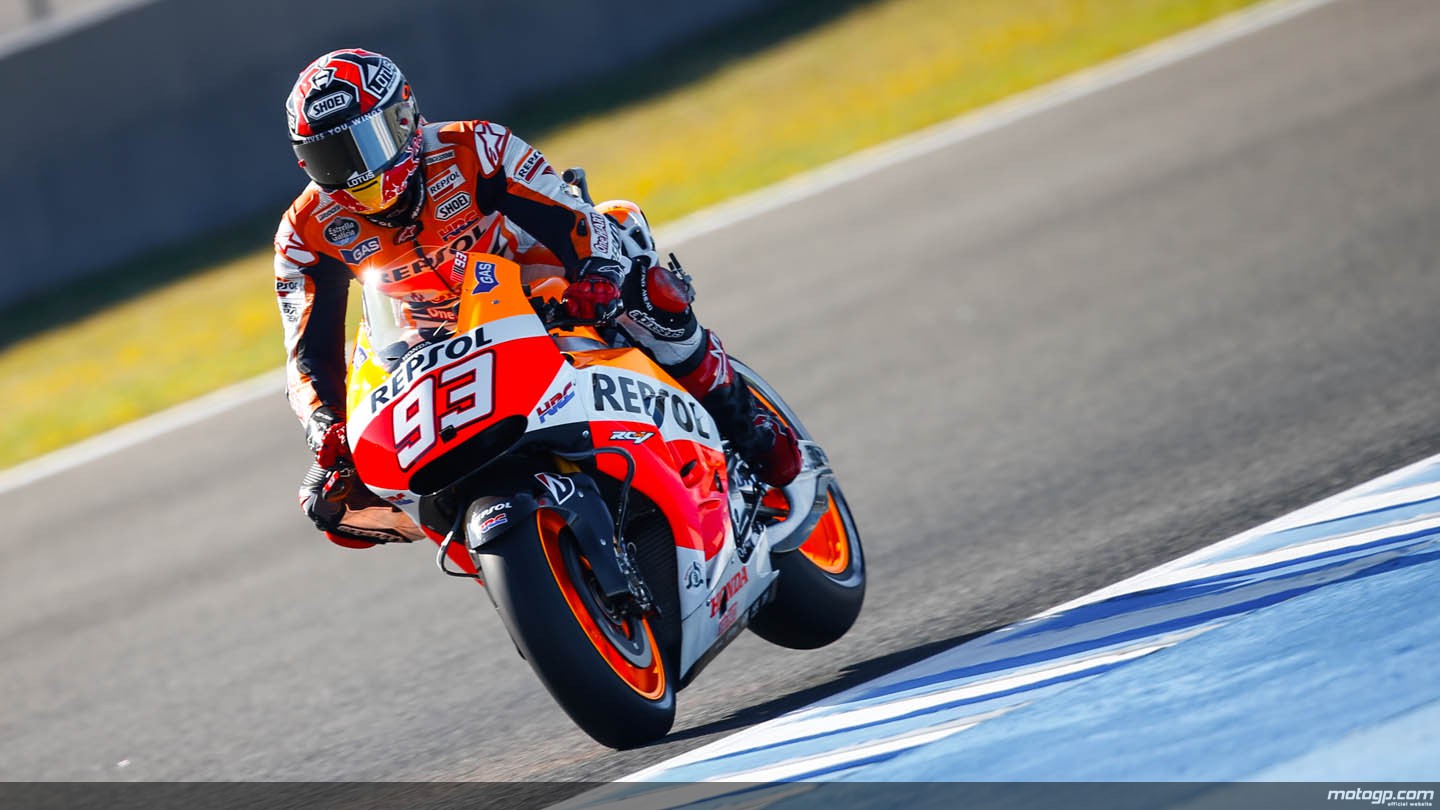 In a practice with very hot conditions, Marc Marquez was first in the second free practice of the Spanish Grand Prix. The championship leader set a time of 1:39.757, although it was slower than the fastest time in the morning by Aleix Espargaro.
Marquez took the early lead of the timesheets in the first minutes, followed by the Yamaha factory riders Valentino Rossi and Jorge Lorenzo. Dani Pedrosa was in fourth place. After some quiet minutes, where the most part of the riders were in pits making changes on his bikes, Aleix Espargaro set the fourth fastest time of the session. Due to the hot conditions, the times weren't improving in the first half of the session.
With 15 minutes to go, nobody could set faster times. The only improvements came from the Open bikes and Ducati, with Andrea Dovizioso jumping to second place. In the last three minutes, the top ten riders started to set fast times. Bradley Smith crashed, without consequences for the rider, and Aleix Espargaro went second, just ahead of Dovizioso.
When the chequered flag was shown, Marquez was first, followed by Aleix Espargaro, Dovizioso, Rossi, Lorenzo and Pedrosa.